Professor Mary O'Kane AC is the NSW Chief Scientist & Engineer, a company director, and Executive Chairman of O'Kane Associates, a Sydney-based consulting practice specialising in government reviews and research and innovation matters. She is also Chair of the boards of the Cooperative Research Centre for Spatial Information, the Space Environment Management Cooperative Research Centre and the Institute of Marine and Antarctic Studies at the University of Tasmania. She is also a director of the New Zealand Antarctic Research Institute, Capital Markets Cooperative Research Centre and Business Events Sydney. Professor O'Kane was Vice-Chancellor and Rector of the University of Adelaide from 1996-2001. She is a former Chair of the board of the Australian Centre for Renewable Energy, a former member of the Commonwealth's Review of the National Innovation System, the Australian Research Council and the Cooperative Research Centres Committee, the board of FH Faulding & Co Ltd and the board of CSIRO. She is a Fellow of the Academy of Technological Sciences and Engineering and an Honorary Fellow of Engineers Australia.

Tim Irish has worked for 30 years in the healthcare industry, both in the UK and internationally. From 2012 to 2015, he was Chairman of the Board of Directors of Nexstim plc - a medical technology company focusing on improving rehabilitation for stroke patients. He has worked at a senior level in international companies which produce medical products. He was global head of marketing and strategy for Phillips Medical and a Vice President for GE Medical in Europe. Before joining the Board at NICE, Tim held a number of non-executive roles at Board level in technology businesses.

Professor Ian Jacobs has been President and Vice-Chancellor of UNSW Sydney since February 2015. Prior to this he was based in the UK as Dean of Medicine at University College London from 2009-11 and Vice President of the University of Manchester from 2011-15. He qualified in medicine at Cambridge University and the University of London before specialising in surgical treatment of women's cancers at St Bartholomew's Hospital and University College Hospital in London. He has for the last 30 years led a research team working on early detection and risk prediction of cancer with a particular focus on screening for ovarian cancer which has led to grant awards >£50m, over 400 publications and an H-Index of >70.. In 2005 he established the Uganda Women's Health Initiative, which conducts a series of projects in Uganda including a cervical cancer screening programme. He has been President of the British Gynaecological Cancer Society and the European Society of Gynaecological Oncology. He is Emeritus Trustee of the Eve Appeal charity which he founded in 1985 and a non-Executive Director of Abcodia Ltd a medical diagnostics company he founded as a spin out from his research in 2010. Since joining UNSW in February 2015 he has taken on a number of additional roles in Australia including: Honorary Senior Principal Research Fellow of the Garvan Institute; Board member of Research Australia; Chair of the Australian Conservation Foundation¹s Leadership Forum for Energy Transition; board member of the Business/Higher Education Round Table Board (BHERT); Lead Vice-Chancellor for Universities Australia on Equity and Diversity; Chair of the Sydney Partnership for Health Education, Research and Enterprise (SPHERE); and Deputy Chair of the Group of 8 universities.

Michael M. Crow became the sixteenth president of Arizona State University on July 1, 2002. An academic leader and educator, designer of knowledge enterprises, and science and technology policy scholar, he is guiding the transformation of ASU into one of the nation's leading public metropolitan research universities, an institution that combines the highest levels of academic excellence, inclusiveness to a broad demographic, and maximum societal impact—a model he terms the "New American University." Under his direction the nation's youngest major research institution and largest university governed by a single administration pursues teaching, research, and creative excellence focused on the major challenges of our time, as well as those central to the quality of life, sustainable development, and economic competitiveness of Arizona and the nation. He has committed the university to academic enterprise, transdisciplinarity, sustainability, social embeddedness, and global engagement, and championed initiatives leading to record levels of diversity in the student body.

Professor Ed Byrne was the President and Vice-Chancellor of Monash University from 2009 – 2014 before taking his up his current appointment as President and Principal of King's College, and Chairman of King's Health Partners. Professor Byrne is a neuroscientist and clinician by background. He qualified in medicine at the University of Tasmania in 1974 and subsequently trained as a neurologist in both Adelaide and London. He is a fellow of the Royal Australasian College of Physicians, the Royal Colleges of Physicians of London and Edinburgh, the American Academy and the American Association of Neurology. He holds the higher degrees of Doctor of Medicine (UTAS) and Doctor of Science (University of Melbourne). Professor Byrne has held many prestigious clinical and research positions in Australia and the UK, as well as advisory roles for a number of charitable bodies relating to his clinical and scientific expertise.
Funding Available
$25,000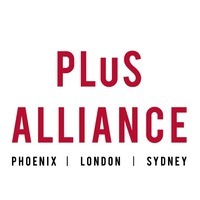 The PLuS Alliance is a collaborative effort of top tier research universities and educational leaders: King's College London, Arizona State University and the UNSW Sydney. It is by leveraging the combination of our expertise and strengths that we will be able to impact and address global challenges, improving lives around the world.